A List of Gluten Free Foods to Help You Shop for the Gluten Free Diet
It is important to know what you can and can't eat before going shopping. My list of gluten free foods will help you to choose safe items for the diet.
This page serves as a hub page for the list. The rest of the pages are listed at the bottom of this page. They are divided into different categories of foods for the gluten free diet.
If you are new to the gluten free diet, and you came to this page first, please read the section on Kitchen Prep (3 pages) and the section on Healing (6 pages) before going shopping. You can read other sections as you have time, but those two sections are essential reading before going shopping.
Gluten free food is abundant in the raw state. Fruits, vegetables, meats and most raw foods other than certain grains are acceptable on the diet. For processed foods, the list of below will help you to shop for safe foods.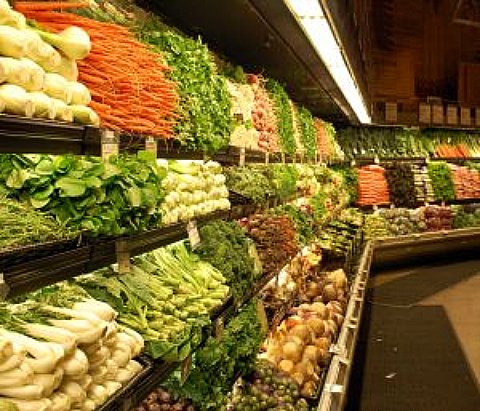 It is in the processing that gluten comes into the picture for most items. The outside aisles of the store contain most of the foods in their natural state. If you shop mainly for the more natural wholesome foods, it will be healthier for you.
The U.S.D.A. regulates meats, poultry and eggs. The label is required to state if any nutritional substance is added. So actual grain or flour would be listed. Barley can sometimes be hidden under natural flavors on a label if it is a small enough amount. Other than deli meats and sausage, you are most likely to encounter any additives in raw meats in an injected broth.
In the case of Turkeys there may also be a gravy packet that contains some form of wheat flour. These can be removed before cooking, but my own turkey last year had a ruptured gravy packet that contained wheat flour. So there is still some risk. The safest option is to buy a natural turkey that is not pre-basted or injected. They are more expensive though. Some companies have begun to label their frozen turkey's status.
Honeysuckle White Frozen and Cooked turkeys are gluten free and MSG free. (per their website)
Norbest Frozen and Fresh turkeys are gluten, dairy, and soy free. The bone in breasts are also free of allergens. (The already oven roasted turkey does contain soy.)
Please remember to double check the label regardless.
Hams can have ingredients in the glaze, and spiral hams are most often the ones that contain an unacceptable ingredient. Hams are already cooked, and therefore not under U.S.D.A regulation. Do your research before buying, or call the company to be sure. Hidden barley malt or malt vinegar might be in the glaze. Perhaps brown rice syrup also. These labels fall under the FALCPA rules.
I use Cook's Shank Half Ham for my hams. I've never had a problem with them.

If you suspect you might have celiac disease but have not been tested, please wait to be tested before starting a the diet, as the results will not be accurate unless you are still consuming gluten at the time of the tests.
List of Gluten Free Foods


You can return to this Shopping page to get to any other page on the list. This diet is not only a celiac disease diet, but helps those with gluten sensitivity as well. This list will help you a great deal with shopping for the diet.


The first page listed below explains how to read labels so that you can recognize the terms most often used when a product contains gluten in some form. Become familiar with these terms, or print out a list to take with you. That way if an item should suddenly change on the label, you will see it before you buy it.
An important part of going shopping is
Understanding Food Labels. Be sure and take the time to familiarize yourself with these basics before you go.


---

Have you been thinking about going grain free? But aren't sure where to start? Consider the Paleo Diet.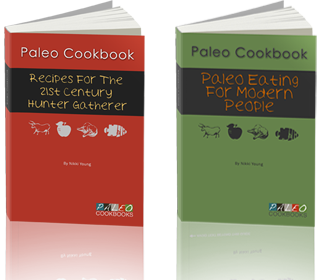 Click Here! to see a cookbook filled with 200 recipes with no gluten, dairy, or grains at all.
---
This page is divided into two sections. The first section lists the pages where you can find both Walmart Great Value brand and other name brand items that are currently gluten free. Please remember to double check all labels, as these can change without warning at any time.
The second section is a list of pages of products that you will usually have to go to Whole Foods, Wild Oats, a health food store, some farmer's markets, or an online grocer to find. This list includes brands of cereal, flours, and other foods specifically formulated for people on the diet.
Note: This page serves as a hub page, and you can return to this page to get to any other page on the list.


Shopping at Walmart


Gluten Free Sausage --A list of safe foods consisting of deli meats, lunch meats, smoked sausage, breakfast sausage, and hot dogs.

Gluten Free Products --This list has hot sauces, spaghetti sauces, barbecue sauces, cake mixes, and various miscellaneous products by brand at Walmart.

Gluten Free Snacks --A listing of Frito-Lay snacks that are either gluten or gluten and casein free.

Gluten Free Salad Dressings ----The dressings listed here are for Kraft, Wishbone, and Newman's Own mainly.

Gluten Free Beverages --A listing of various fruit and vegetable juices, soda, and other products safe for the diet.

Gluten Free Foods --Walmart's Great Value Brand items for the diet.

Gluten Free Rice Mixes --A list of plain and flavored rice mixes (including Zatarain's and Uncle Ben's) by name brand that will make for some quick meals.

Gluten Free Vitamins --A List of Gluten free vitamins that we ourselves use, and where to find them.

Gluten Free Alcohol --Mixers and various types and brands of alcohol that are acceptable on the diet.


Products Formulated for Gluten Free Diets


Gluten Free Flours --A description of different types of flours that can be used to substitute for wheat in baking and cooking.

Gluten Free Cereals --Brands of cereal available that are especially made for and suited to the diet.

Gluten Free Pasta --List of brands of pasta for the diet, including the ingredients and any allergens.

Gluten Free Cosmetics --The best gluten free cosmetics I have found.
---
Manufacturer's Statements --Links to Manufacturer's lists and the verification of various brands.


Music and Depression Information about the effects on music on depression, and how it can help us adjust to the lifestyle changes on the diet.
I will be adding more pages to this list of gluten free foods in the future. Remember, you can return to this page to get to any other page on the list. At the bottom of every page is a link for the List of Gluten Free Foods.


from List of Gluten Free Foods back to Gluten Free Diet Help Home Page